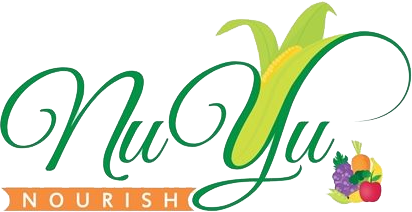 NuYu Nourish is a whole-food, plant-based,
(vegan friendly) chef service headquartered in Clearwater, Fl.
Contact Us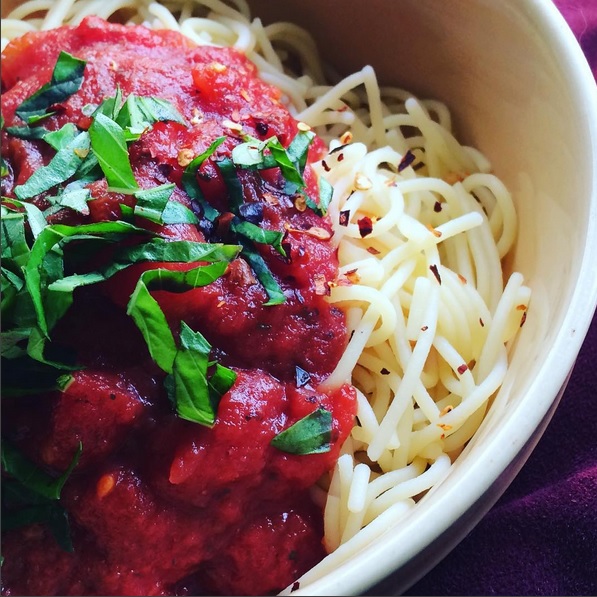 About NuYu
I am a certified plant-based chef specializing in oil free cooking. This isn't considered a diet but an actual lifestyle. The benefits of this lifestyle have been know to include, weight loss, clear skin, reverse of diabetes, reverse of erectile dysfunction and even heart disease and hypertension.
Though I make no claims to "cure" anything, I CAN give you the tools, recipes and self-certainty that will enhance your survival, continue your success and keep you winning.

"I am a touring recording artist and also a Vegan which can sometimes mean rice and veggies more than I want on the road.
I was in Columbus for a couple of days performing and a friend hooked me up with Rita (NuYu Nourish). She pre cooked 3 meals a day for me for the days I was in town and everything was absolutely delicious and healthy and SO convenient to have on the go!
I highly recommend her for any personal chef or catering needs you may have! She ROCKS!"
"Hana-Li Pendery"
"Rita prepares and cooks for me on a weekly basis. She prepares vegan and oil free dishes to accommodate my dietary needs and lifestyle goals. She is extremely talented and passionate about her cooking as well as helping people achieve their health goals through nutritious, delicious and cruelty-free meals. Rita's food is creative and complementary. A great example, is the Gypsy Bowls(lunch favorite) she prepares. She will customize the bowls with your favorite flavors tossing in her own unique flair that gives you a tasty and healthy dish. Rita is a time saver for me. Preparing delicious and affordable vegan fare. I am so happy I found her. She is a delight! I can't say enough good things about Rita and NuYu Nourish."
"Rita is amazing!!! Her food is flavorful and tasty without any added oil!! Her sriracha ranch sauce is the best! You can put it on anything from salads, potatoes to pasta and it's oh so good!!! I haven't had anything that Rita has made that I haven't raved about! She is a very talented chef!"
"Great and convenient service for busy people who want to eat healthy. Wonderful dishes! The mashed potatoes and gravy are one of my favorites. :)"
"I love Rita and I love her food! She is fun, energetic, and her food is AMAZING. She is extremely knowledgeable with plant-based nutrition and she knows how to make it taste delicious without oil, dairy, or animal products on the menu. You cannot go wrong with anything on her menu or with her in-house services. She's a plant-based culinary genius!"
"Rita is amazing! She's super easy to work with and all of her food is really great. You pick a dish and she takes care of the rest. It's so great to come home to a fridge of delicious food."
"We have been lucky to have Rita as our vegan chef for several months now. All of her recipes are delicious – seriously, her vegan lasagna is better than ANY lasagna we've ever tried! Her services are very affordable and she is quite knowledgeable about the intricacies of vegan diet. Wether you are ready to make a full transition to vegan diet or, you simply want to try it out for a while – Rita 's got you covered!"
"Delicious healthy food made with love and care according to your personal health and taste needs. Highly recommend NuYu Nourish!! :D"
"Had the Thanksgiving dinner! Everything was wonderful! Great, healthy food!"
Let's Work Together!
Our concept is KNOWLEDGE equals CONTROL.
Our Menu
I have come up with healthy and amazing menu items that I offer with our Personal Chef services & Group Classes.
"Beefy" Mushroom Bourguignon
If you've ever had this authentic French dish and thought after going plant-based that you'd never have it again, you are in for a big surprise! I have "veganized" this dish and it is packed with the traditional flavors. Sautéed then slow-cooked mushrooms, carrots, garlic, rosemary, thyme and even a bold dry red wine to finish the dish. (Alcohol cooks off). This is paired with a whole grain fusilli pasta. Not a traditional side but, plant-based "egg" noodles do not exist that I have found. This dish is completely oil free and a true labor of Love! (Can sub gluten free)
Chana Masala
A traditional Indian dish featuring chick peas cooked to perfect tenderness with an incredible aroma of coriander and the tang of Amchoor (unripe dry mango powder). The dish is accompanied with roasted cubed potatoes.
Sauces and Dressings
Tahini Lemon Garlic
Creamy Peanut
Wasabi Lime
Sriracha Ranch
Balsamic Vinaigrette