Menu Choices
Our signature dishes listed below will take your gathering to the next level.
Contact Me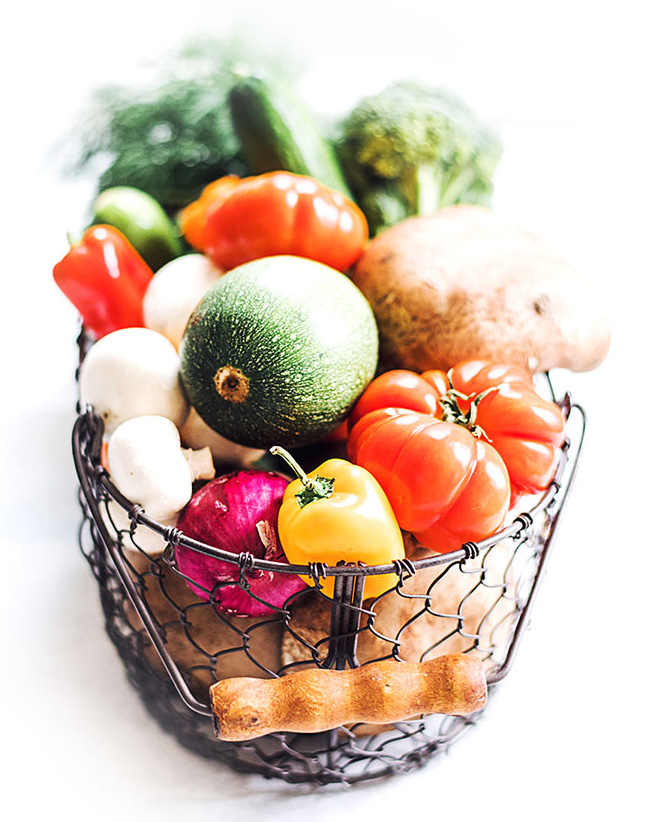 Our signature dishes listed below will take your gathering to the next level.
Chick Pea Chick'n salad
Celery and onion and low-fat vegan mayo. This can be served with GF toast or a tortilla, lettuce and tomato.
Orzo Salad (GF)
Sweet peppers, onion, edamame, corn and a homemade Italian style dressing.
Potato Salad
This low fat, oil-free salad is somewhat traditional, yet unique. It is tossed with a mustard based dressing, onion and celery. Garnished with parsley and paprika.
Basic Meatless Stew
A variety of mushrooms makes this dish meaty. Accompanied by carrots, onion, peas and fresh beans. Typically I include potatoes, but if there is a sensitivity, I use parsnips or leave the starch out.
Broccoli "Cheddar"
This is so fresh and even freezes well. Shallot, onion, garlic, touch of lemon, cashew crème and nutritional yeast as a medley make this a very healthy choice.
Creamy Veg Soup
This soup is out of this world and will keep you satisfied and full for hours. A low ingredient soup that carries with it a rich flavor with the essence of rosemary and thyme. This soup has a splash of cashew cream and oat milk.
Lasagna Soup
This soup takes plant-based eating to the next level! It's nutritions and rich and includes gluten-free rice noodles, spinach, onion, mushrooms and grape tomatoes. There's a nice amount of garlic and Italian seasonings and a few dollops of cashew cream. It's even better with a chunk of your favorite gluten-free or whole grain bread.
Minestrone
This veggies packed soup is a warm winter favorite. Some beans and pasta make it satiety and wholesome. Veggies include canned diced tomatoes, zucchini, carrot, green beans, celery, kale and onions.
New England "Damn" Chowder
Here is my alternate totally plant-based! We have white mushrooms, potatoes, corn, celery and all the other "traditional" flavour with a twist…no CLAMS, AND a spot of seaweed for that "fishy" flave.
Red Lentil Dal
This Indian inspired soup is flavoured with onion, garlic, shallot, cumin and ginger. Raw kale is incorporated during the reheating process. It's is only slightly wilted and still has a crunch.
Rita's Ramen
Asian veggies such as bok choy, pea pods, carrot, zucchini, baby corn and mushroom in an Asian broth of ginger, garlic and tamari (low sodium GF soy sauce). The ramen noodles are brown rice.
Split Pea and Chard
This smoky soup is flavorful and satisfying. Carrot, onion, garlic and shallot and seasoned with thyme and rosemary. I put Swiss chard ribbons at the end for added flavor, texture and nutrients. (Optional)
Stuffed Cabbage
Lentils and rice come together in the meatless marvel. Flavored similarly to the traditional "piggies", onion, garlic, tomato paste, oregano and basil, it doesn't disappoint.
Tomato Basil Bisque
I used jarred sauce and diced tomatoes for this soup. Onion, shallot and garlic are roasted along with the tomatoes. The fresh basil makes this soup. I also use a bit of cashew cream to bind it all together.
Veggie Chili
3-bean chili with traditional flavours and a twist…mushroom "meat" to tantalize any pallet. Roasts corn, peppers and onions accompany pinto, black and kidney beans. Add kale for some extra nutrients.
Bean Burger
Onion and garlic powder, minced onion, oats, ground sunflower seeds, nutritional yeast and tomato paste. All the fixings as above. These are par-cooked for easy reheat in the oven or pan. They freeze really well. I use a combo of kidney and pinto beans. These are great as is or crumbled over salad or pasta.
Bean Bur-Rita's
"Refried" beans with lettuce, tomato, sprouts wrapped in a GF, corn or whole grain tortilla. (Raw onions or jalapeños if desired). Made with pinto beans that have been soaked overnight. Kids love these!
Lentil Sloppy Joes
Slow cooked red lentils with sweet bell pepper, onion and seasonings. Served with gluten free or whole grain buns. For kids of any age!
Portobello Mushroom "Burgers"
This is the large whole portobello seasoned and broiled served with GF bun or whole grain, lettuce, tomato, onion (if desired), pickles, ketchup and mustard.
"Beefy" Mushroom Bourguignon
Sautéed then slow cooked mushrooms, carrots, onion, garlic, rosemary, thyme and even a bold dry red wine to finish the dish. (Alcohol cooks off). This is paired with a gluten free fusilli or bow tie pasta if available. This dish is completely oil free and a true labor of love!
Butternut Squash Purée and Linguini
A Fall favorite. The squash is roasted with onion, garlic and smoked paprika and then puréed. It is paired with roasted mushrooms, broccoli and zucchini. This dish is topped with a dash of smoked crushed almonds. Choice whole wheat or gluten free pasta.
Chipotle Lime Spaghetti Pasta
Another of my own sauce creations. This smoky, spicy sauce is the perfect accompaniment for the whole grain or gluten-free pasta. It's topped with fresh raw red onion and jalapeños. (Corn is included but as it's not in season, it may not be fresh off the cob.) We can omit the corn and make it mild. Also we can sub cooked veggies of choice here. Mushroom, onion and zucchini would pair well.
Light Lasagna
Home-made cashew ricotta is layered in between the gluten free rice noodles, which includes an abundance of sautéed fresh spinach, mushroom and onion. It is baked to a bubbling perfection.
Mock White Sauce over Angel Hair
It isn't a typo it is the name for my version of white Clam sauce. It is loaded with chopped mushrooms, parsley, oregano and a splash of lemon.
Red Skin Potatoes and Fresh Green Beans
This classic combination is a great comfort on those cooler days and nights. Thick cut hand selected potatoes and fresh green beans in a silky savory broth brings home the flavours of rosemary and thyme with hints of sage.
"Scallops" King Mushrooms over Angel Hair with a Lemon Herb Sauce
The king mushroom transitions into a scallop flavour as well as the illusion of a scallop. It is served over a bed of gluten free angel hair with a drizzle of my signature lemon sauce.
Sing, Sing, Singapore Noodles
The simple yet divine complexities of flavour makes this a cozy evening at home meal. Accompanied with sweet red bell pepper, onion and peas, this dish is sure to PLEASE. It's not overly "saucy", but lacks NO flavour. (Gluten-free rice noodles). Curry powder can be spicy but I typically get the mild one.
Sun-Dried Tomato "Jimmy" Pesto
The basil is fresh making the Pesto flavorful, the sun dried tomatoes are NOT packed in OIL. This light and creamy sauce will keep you satiated long past lunchtime or dinner. Suggested noodle spiral or penne, GF or whole grain.
Stuffed Portobello Mushrooms and Mashed Potatoes
These savory stuffed mushrooms are perfect for the holiday or just because. The stuffing is made with low sodium Ezekiel bread, traditional celery, onion and sage. The mashed potatoes are prepared and mashed with oat milk. The gravy is light and golden and is the perfect topping for this combination.
Tortilla Casserole
Black beans, corn, tomatoes, peppers and onions, homemade enchilada sauce and nacho cheeze layered with gluten-free tortillas and topped with jalapeños. (Full sheet as lasagna).
Vegan Mac and Cheeze
This dish has a base of potatoes. There's also carrot, onion, sweet red bell and other flavorings to pull off it's "cheddar" flavour. Potatoes can be switched out to parsnips.
Asparagus and Mushroom Risotto
This creamy crowd pleaser will impress even the non-plant eaters in your life. The mushrooms are a hand-selected variety such as shiitake and cremini. This creation is rich with a mildly garlic, " cheesy" flavor.
Lemon Rice
Cooked with onion, shallot and garlic. Lemon peel and juice at the end makes this rice feel so light. This goes great served with roasted asparagus. Suggested substitute white quinoa or trio.
Rice Pilaf
Shredded veggies accompany this rice (red bell pepper, carrot, zucchini, onion, garlic and shallot). Garnished with green onions and chives. Add some roasted asparagus and you've got a meal. White Quinoa as a substitute.
Teriyaki Chick Peas and Brown Rice
Slow cooked chickpeas, brown rice and Teriyaki sauce with steamed broccoli. Suggested substitute red quinoa.
Asian Noodle Bowl
An abundance of sobo buckwheat noodles, shredded daikon radish, carrot and red cabbage. The sauce is a peanut-y, sweet, tangy and thick enough to hug up on those noodles. Or go for spicy and choose my signature Wasabi Lime sauce. This bowl is topped with fresh, crisp green onions. Eat cold or warmed for a sec.
Chana Masala
A traditional Indian dish featuring chick peas cooked to perfect tenderness with an incredible aroma of coriander and the tang of Amchoor (unripe dry mango powder). The dish is accompanied with roasted cubed potatoes (or brown basmati rice or quinoa).
Gypsy Bowl
Black beans, roasted potato cubes (can sub parsnips or quinoa), roasted bell peppers and onion, and choice roasted brussel sprouts or roasted broccoli) – suggested sauce sriracha ranch or plain ranch.
Mediterranean Bowl
Chewy tasty farro and slow cooked chick peas with essence of oregano and mint. Included with this dish are fresh toppings of cucumber, kale, red onion and grape tomatoes. This bowl of bountifulness is served with fresh Tahini sauce.
Sushi Bowl
Brown rice, pickled ginger, carrots, cucumber, sweet and hot chili pepper, touch of roasted seaweed, a dash of black sesame seeds and choice of sauce (wasabi lime or creamy dreamy peanut sauce) – served cold. But can be heated slightly. Sub quinoa.
SAUCES: PINT or QUART
Balsamic Dressing
Creamy Dreamy Peanut Sauce
Cilantro Lime
Plain Ranch
Sriracha Ranch
Tahini (lemon & garlic)
Wasabi Lime
All are dairy free and oil free
*All dishes can be prepared gluten-free or with whole gain pasta.