It may be a tad early to start thinking about recipe picks for Super Bowl Sunday, but I don't see anything wrong with some preparedness.
I recall hosting my first "meatless", whole food, plant based, vegan super bowl party. I was nervous and hoping every dish I decided on and prepared would be perfect and felt there was no room for error. I remember being very articulate in what I decided on for this manly of all manly days!
Lentil Sloppy Joe sliders was my first pick. Sure husband and my son helped with this, as the first time they tried it, they were astonished by its greatness! Seriously, they were. (Recipe below)
Another dish I decided on was vegan queso dip. This is a family favorite almost weekly in the summertime with all the fresh tomatoes, peppers and onions the earth provides. Some canned chipotles in adobe sauce aid in my no queso sauce. (Recipe below)
Other ideas:
– Baked potato bar and toppings
– Baked fries with a variety of dips or sauces
– White bean buffalo nuggets (see my recipe for white bean buffalo burgers) or they can be made into slider size
– Vegan pizzas, using authentic pita bread, smoked tomato basil hummus or caramelized onion hummus for the "sauce"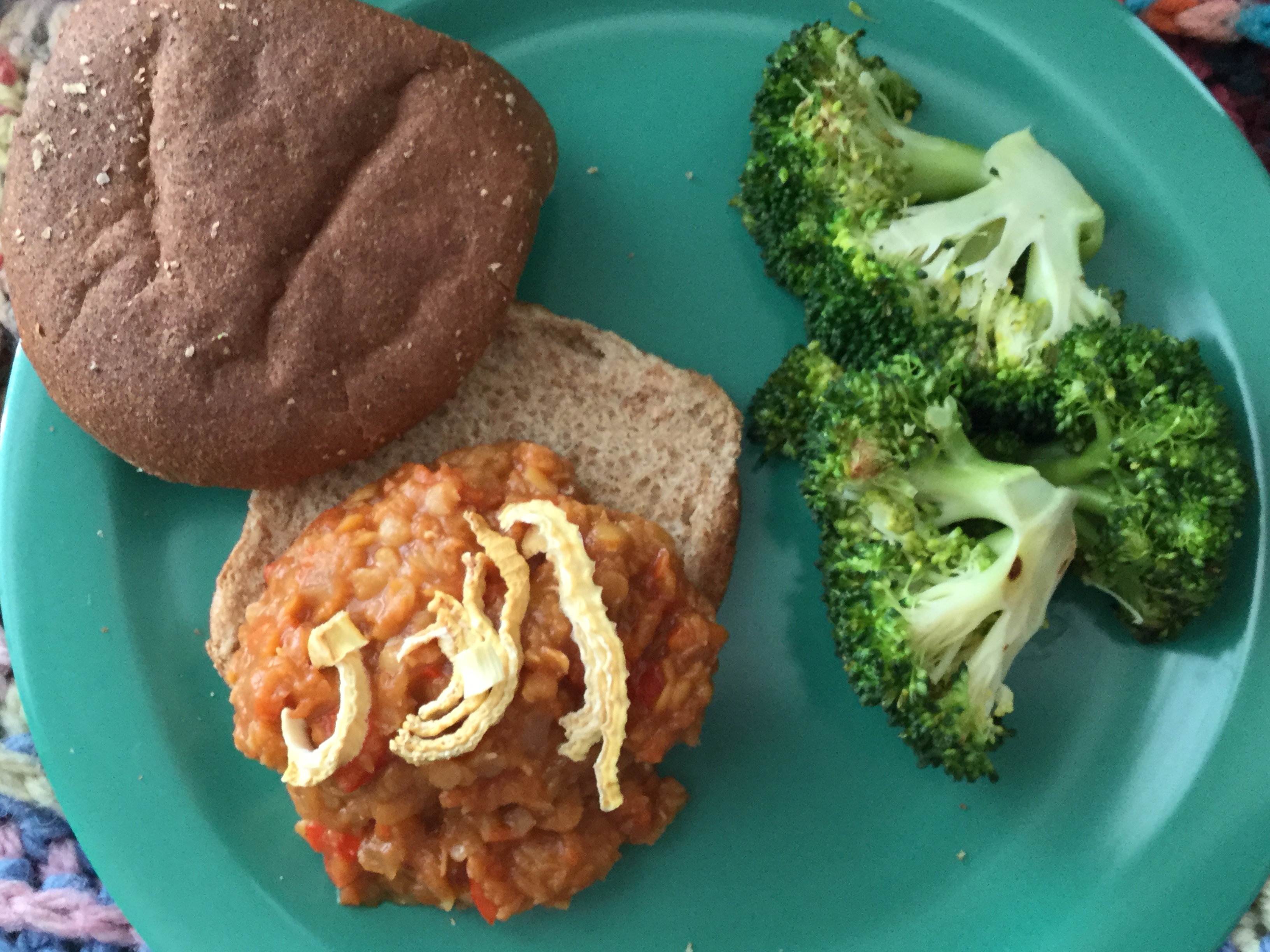 Super Bowl LI
Ingredients
2

Cups

Red lentils

4

Cups

Water

1

Sweet onion, chopped

1

Carrot, minced

1

Red bell pepper, chopped

1

Cup

Ketchup

1

tbsp

Smoked paprika

6

tbsp

Brown sugar

Salt to taste

Dash of cayenne

1

tbsp

Cider vinegar (balsamic)

1

tbsp

Dijon mustard

10

kaiser rolls, split and toasted

OR

Slider whole wheat 15-20
Instructions
Place all ingredients in 3-4 quart crockpot with remaining ingredients except for vinegar, mustard, and kaiser rolls.

Cover and cook for 2 hours on high, 5-6 hours on low until thickened and the lentils are tender.

Note: If there's still too much liquid tilt the lid and put crockpot on high until better thickened (about a half hour). I've cut back on the water for the sloppy joes as we do not want a lentil "soup".

If lentils aren't done and getting too dry add a splash of water and mix up and keep on low another 15 to 30 min.

Stir in vinegar and mustard just before serving.

Make sandwiches using toasted buns.

Another nice twist to these is making them Buffalo style sloppy Joe's.

In this case add in 2-4 Tablespoons of Frank's red hot!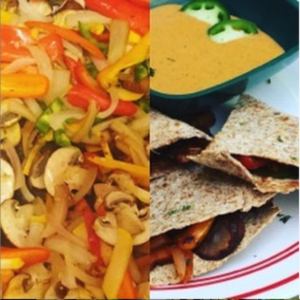 No Queso Sauce
Ingredients
No Queso Sauce
1

cup

Raw cashews or cashew pieces

2

Chipotle peppers in adobe sauce

1-2

tbsp

Adobe sauce

1

tbsp

nutritional yeast

5

cups

homemade salsa (*see recipe below)

salt to taste
Salsa/Pico Ingredients:
1

Small

Onion quartered

8

jalapenos quartered

6-8

tomatoes

Juice of half a lime

Salt to taste
Instructions
No Queso Sauce
Soak the cashews in boiling water enough to cover for at least a half hour.

Drain and reserve water, and toss the cashews, salt, adobe sauce and peppers in a blender and add some water and blend until smooth adding more water but making sure it's nice and thick.

Place in a bowl with the salsa and microwave in 30 second intervals.

Stir in between intervals and serve hot with low fat baked corn tortillas.

Note: You can use more or less adobe and peppers to you liking.  It gives the recipe a nice smokey flavour so indulge!
Salsa/pico Ingredients:
Quarter the onion and place in the blender.

Quarter the jalapenos and place in blender.

Place as many seeds as you wish for heat.

You can add the lime juice now.

Chop up in blender (or food processor).

Remove and put into a bowl large enough to hold the tomatoes.

Core and quarter the tomatoes, add salt and place in blender and chop.

Add this to the salsa and taste to adjust any salt, lime juice or more seeds for heat.
I started out several years ago watching Forks Over Knives, decided to "try out" the plant-based meal plan and had shockingly incredible results. I've never turned back. I have lost nearly 50 pounds, and that is just one side effect that me, my family, friends and clients have experienced after making the change.
Having been an incredible cook my entire adult life, I started my own personal chef service, NuYu Nourish, to extend my help to others. I interned under a celebrity chef, became a celebrity chef myself and have been expanding my reach and goals ever since! My plan follows strictly and simply those of Dr. Mcdougall, Dr. T. Colin Campbell and Dr. Esselstyn.