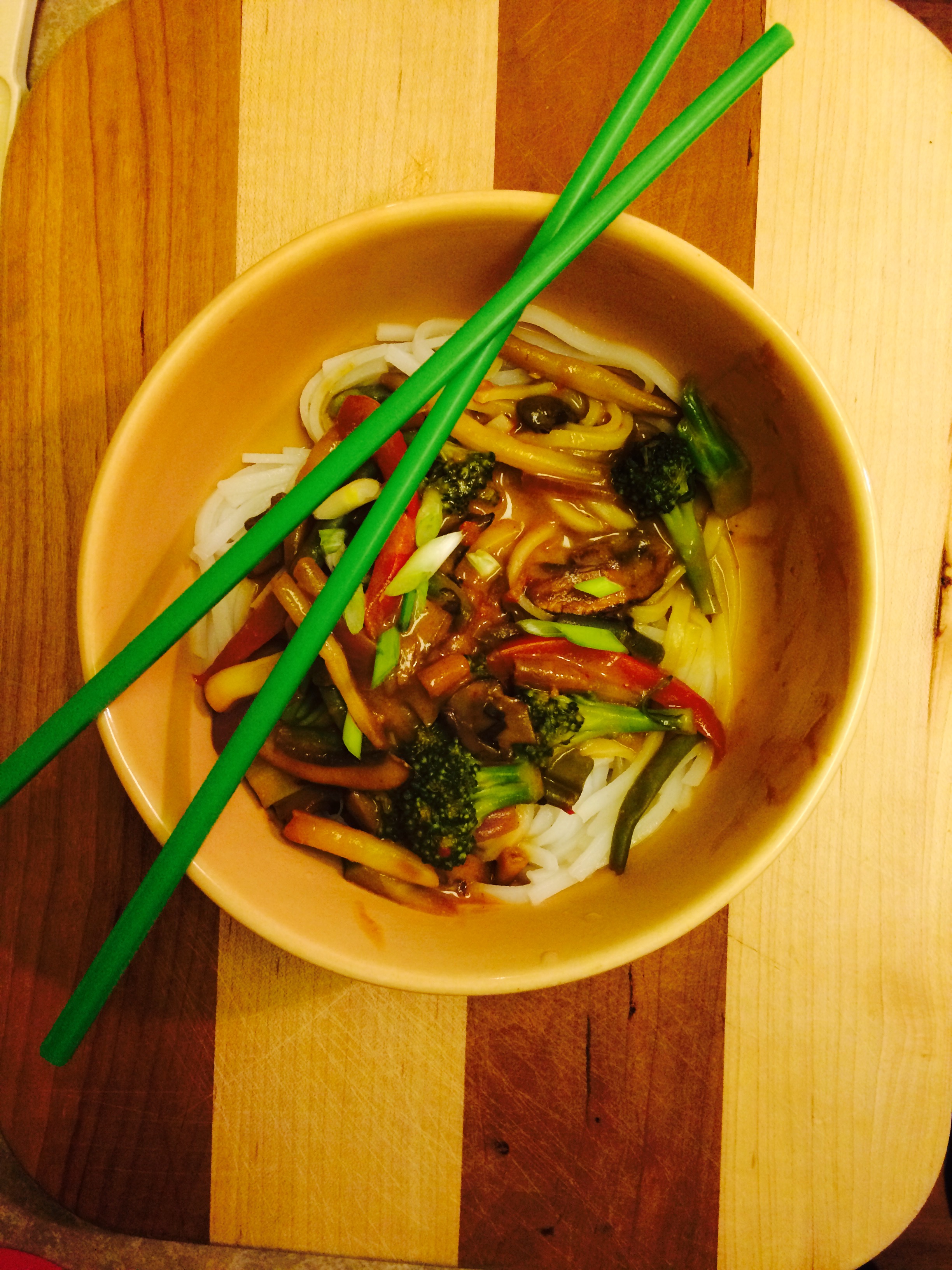 Creamy Dreamy Peanut Sauce
Ingredients
4

tbsp

Peanut butter

(can use PB2 but follow package instructions to substitute)

1

large

Clove garlic minced

1

tbsp

Fresh minced ginger

4

tbsp

Rice vinegar

1

tsp

brown sugar

(optional, can use dates or maple)

4

tbsp

Tamari - gluten-free low sodium "soy" sauce

1/4

cup

Water

(warm or room temp to dissolve PB, more to thin)

Crushed reds

(optional)
Instructions
Blend all ingredients until smooth and adjust salt, sweet and thickness.

I like mine a bit thinner so not to have a ton of fat from the peanut butter.
I started out several years ago watching Forks Over Knives, decided to "try out" the plant-based meal plan and had shockingly incredible results. I've never turned back. I have lost nearly 50 pounds, and that is just one side effect that me, my family, friends and clients have experienced after making the change.
Having been an incredible cook my entire adult life, I started my own personal chef service, NuYu Nourish, to extend my help to others. I interned under a celebrity chef, became a celebrity chef myself and have been expanding my reach and goals ever since! My plan follows strictly and simply those of Dr. Mcdougall, Dr. T. Colin Campbell and Dr. Esselstyn.